Our Mission & Vision
VLBC will accomplish its mission, purpose and vision by conducting teaching and outreach activities, and providing an environment for fellowship, worship and prayer services.

Mission.
The mission of VLBC is to carry out the God-ordained responsibilities of the church as written in the Holy Bible, and to bring souls into the knowledge and fellowship with Christ through the teaching of God's Holy word.
Vision.
The vision of VLBC is to build a new culture, a new understanding, a new people, a new hope and raise a new generation.
Purpose.
The purpose of VLBC is to advance the Christian religion and help people relieve their poverty, suffering and distress in accordance with Biblical principles. VLBC's calling and functions are based on scriptures found in Acts 4:20: "For we cannot but speak the things which we have seen and heard," and Matthew 10:7, "And as ye go, preach, saying, the Kingdom of Heaven is at hand."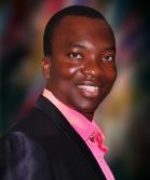 Apostle Lawrence Achudume
General Overseer, VLBC International
Apostle Lawrence Achudume is a man called by God to do His will. In April 1992, and in obedience to God, he becomes one of God's great Generals. He founded VICTORY LIFE BIBLE CHURCH (VLBC) in Abeokuta, Nigeria. The church has grown and has about sixteen branches in Nigeria, the USA and London. VLBC's adventure into the world of soul winning and its growth, serves as evidence of the triumph of the power of Jesus over Satan.
VLBC has truly "launched into the deep" as Jesus said. The church continues to reach the uttermost parts of the world with the Gospel through tapes, books, publications and in personal soul winning.

Pastor Gbenga Talabi, Senior Pastor
VLBC Sacramento
Pastor Talabi is a dynamic preacher, teacher and motivational speaker who bears a heavy burden for lost souls. He is gifted in ministering to people of all ages, nationalities and backgrounds. His strong anointing and call to ministry are apparent to people who are under his ministration. His pastoral approach and unceasing passion to worship God and minister to people are his trademarks. He is known for his dynamic and passionate delivery of the undiluted word of God and bringing others to greater awareness of God and His divine purpose for their lives. Pastor Talabi's call to ministry, along with his passion and love for fellow man, leads him to provide counseling and engage in other charitable activities.

He is well traveled and holds a Bachelors Degree in Sociology from the University of Ibadan Nigeria in 1984 and a Masters Degree in International Law and Diplomacy from the University of Lagos Nigeria. He is married to Pastor Lola Talabi and they are blessed with children. Pastor Talabi was ordained as a Pastor in 1999 at Victory Life Bible Church (VLBC) in Lagos and has been pastoring since then. He served as Pastor of VLBC branches in Nigeria and London before moving to America where started VLBC Sacramento.